8 Reasons to Join Us
1.

We Get the Best Reviews

You should not take any risks with your design education when you want to learn and advance your career. Your course content should be evidence-based and valuable to your job. We've worked since 2002 on perfecting our courses, and industry experts have a lot to say about our results: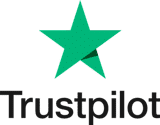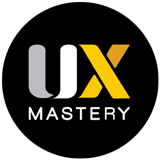 Our peer-reviewed, evidence-based educational materials are used by the following universities in their curricula:
Our mission to create top-quality design education has also been featured in these fine publications:
2.

You Will Join a Booming UX Industry

Job opportunities for people with design skills are increasing like never before (an estimated 13% increase from 2010 to 2020). And UX designer salaries are soaring—upwards of $110K in cities like San Francisco and New York.

Job Opportunities
Salaries for UX Designers
Here are some stories of designers we've helped find career success:
3.

We Help You Advance Your Career

We've helped 131,568 members (and counting) advance their careers and raise their salaries. They use our industry-recognized course certificates to make a life-changing shift into UX design or stay ahead in their careers.
4.

Your Course Certificates Are Industry-Recognized

Our Course Certificates will improve your career because they're trusted by industry. We've earned our recognition by working hard since 2002 to create the world's best design education. Unlike other platforms, we specialize in teaching design and our grading is done by humans, not machines.
These industry leaders train their teams in UX design with our Company Membership.
You can easily add Course Certificates to your LinkedIn profile and résumé in order to showcase your skills:
5.

You'll Learn the Full Spectrum of UX Design

Design is a multidisciplinary field and we've got 33 online courses covering the full spectrum. Your journey to learn design skills is a continuous one, not the result of a 10-week crash course.
The best part? You pay a flat membership fee—no matter how many courses you take!
6.

Your UX Skills Will Be Good for Business

The return on investment in good UX is undeniably huge. Companies that invest in great design outperformed the S&P 500 Index by 228% between 2004 and 2014.2
That's even before considering the internal cost savings that come with greater productivity, reduced redundancy in workflows, lowered development and maintenance costs, and many more.
2Design Management Institute
Articles on the ROI of great design
7.

Our Price and Quality Are Unbeatable

As a design education movement, our mission is to increase the quality of design education while lowering the price. That's how we offer industry-leading education at unbeatable prices.
| Course features | | | | | |
| --- | --- | --- | --- | --- | --- |
| Number of available courses | 33 | 7 | 65 | 1 | 1 |
| Price per course | $6 | $39 | $99-299 | $6,900 | $11,500 |
| Industry recognition | | Depends on course | | | |
| Credible course certificates | | | | | |
| Peer-reviewed content | | | | | |
| Online global community | | | | | |
| Optional meetings in your city | | | | | |
| Beginner and advanced courses | | | | | |
Number of available courses
33
7
65
1
1
Price per course
$6
$39
$99-299
$6,900
$11,500
Industry recognition
Depends on course
Credible course certificates
Peer-reviewed content
Online global community
Optional meetings in your city
Beginner and advanced courses
8.

Your Membership Pays for Itself

Get exclusive discounts from the best UI/UX design tools when you join us. Save more than $680 on these tools—this way, your membership practically pays for itself.
…and many more